WRA Team Pictures!
---
---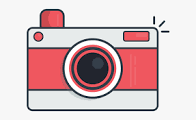 ---
Please have your teams arrive 15 minutes early, be dressed and ready to line up for their noted time. For FUN and U10 :: We will require assistants and parents to be on the ice to help players move from individual shots to the team picture as they will not have helmets on.
All players receive a "free" memory mate (individual shot plus a team shot) from the association. A form still needs to be filled out for every player even if they are not buying any additional items.
******* PLEASE DRESS IN YOUR RED JERSEYS *******
Coaches/Managers: Please hand out the photo order forms before October 18th (preferably a week or so before) and have your players hand them into you the night of pictures. You then can give all of them to the Photographer. Also, please have your team list filled out and ready for the photographer before your team goes on the ice. Make sure they are lined up in the order they are listed on the order sheet.
| | |
| --- | --- |
| Friday Oct 19, 2019 JIM LIND | Saturday Oct 20, 2019 OHC |
| | |
| U10-1 Team - 6:45 pm | FUN 1 - 2:30 pm |
| U10-2 Team - 7:00 pm | FUN 2 - 2:45 pm |
| U12-1 Team - 7:15 pm | **FUNs Please wear your TimBits jerseys |
| U12-2 Team - 7:30 pm | |
| U14 Club Team - 7:45 pm | |
| U16 Team - 8:00 pm | |
| U19 Team - 8:15 pm | |
| Open Team - 8:30 pm | |